Price

RM256.00

RM320.00

Product SKU
TER403
Brand
Terminus
Reward Points
256
Points Needed

25600

Availability
Out Of Stock
Shipping Fee
Description
FREE GIFT: 1 x snapkis premium baby wipes
1 x k-mom feeding bottle cleanser or laundry detergent 100ml
Terminus Urban Todd - GREY
Urban Todd is a carefully-thought and specially designed backpack-style diaper bag that is great for parents travelling with toddlers. Similar to its close cousin, Urban Dad, there are many accessible compartments and handy features that keep essentials close at hand. The main compartment has a separator that divides the clothes and bottle storage, and pockets for storing parent's belonging. The back compartment comes with easy-to-clean water repellent material that allows stashing of kid's used or wet clothing. A security pocket at the back allows for storing of important and personal valuables such as wallet and passport.
A trendy and fashionable diaper backpack with multiple compartment designed specifically for parents with toddlers to use for any purpose, be it for shopping, travelling or clinical visits.

Made from stylish, glossy and light weight fashion nylon fabric that doesn't go out of style easily.

Front zippered compartment that opens up into a spacious compartment with separator for clothes and bottle storage.

The expandable clothes pocket are designed to put kids' wear such as shirt, pants and diapers and can be flexibly compressed to reduce the area if less items are carried.

The bottle storage area comes with a removable tray organizer and mesh pockets that can hold few milk bottles and utensils at the same time.

A mesh pocket large enough for putting parent's essential belongings such as purse, keys, powerbank, and medication.

The top zippered compartment provides convenience to parents when they need to reach for wet tissue pack

2 thermal insulated side pockets that is spacious enough to fit a 500ml thermal flask.

Spacious padded back compartment is lined with easy to wipe water repellent material for stashing of toddler's used clothing, and can double as a laptop and additional storage compartment if deemed necessary.

Large hidden back zippered compartment to keep your wallet, mobile phone & some other important belongings safely from the prying eyes of potential intruders.

A wear-resistant material is layered at the bottom to prevent easy scratching and wetting of the surface.

Soft and padded shoulder strap layered with mesh foam that gives a comfortable carrying experience.

Additional stabilizing buckle that could be hooked together to give a more secured grip while carrying the bag on one shoulder.

Tough and easy to grip handle for hand carrying at ease.
Material: Fashion Nylon + 210D PU
Size: 12.5" (W) X 18" (H) X 6" (D)
Weight: +/- 1kg
Warranty: one year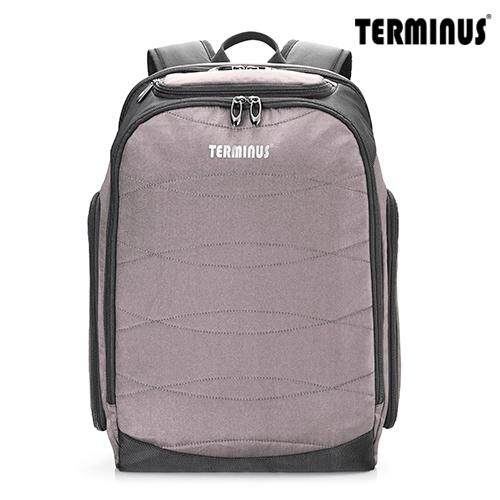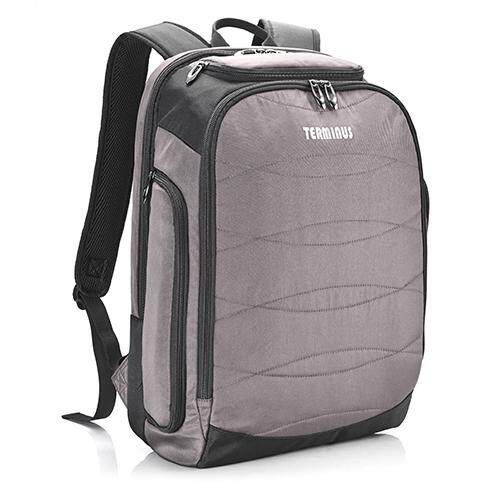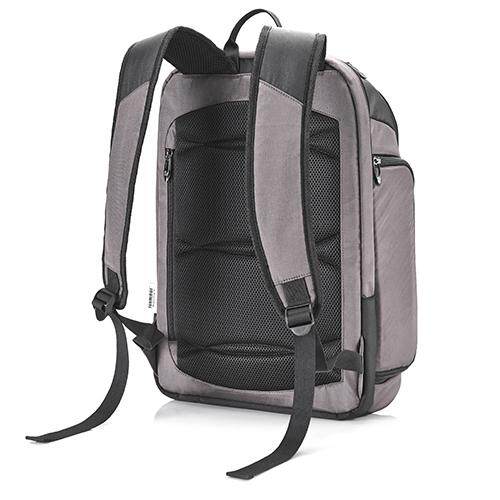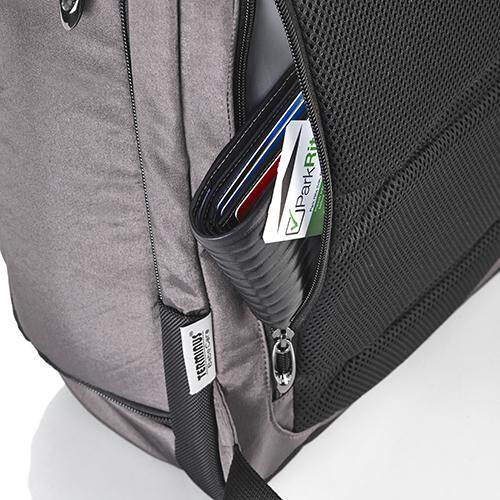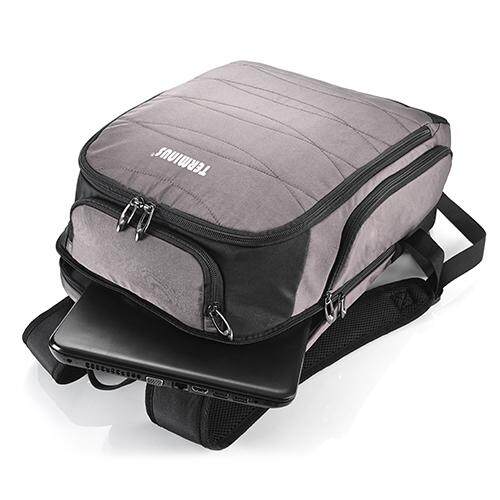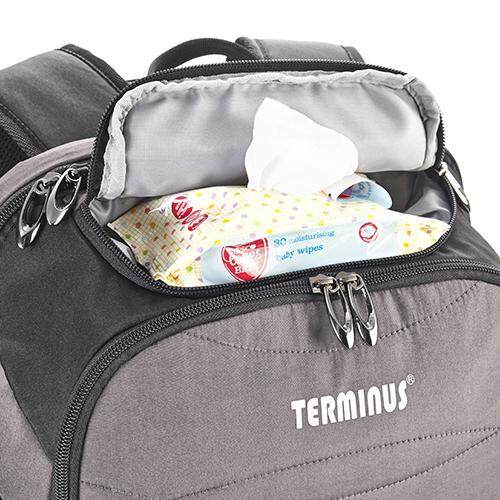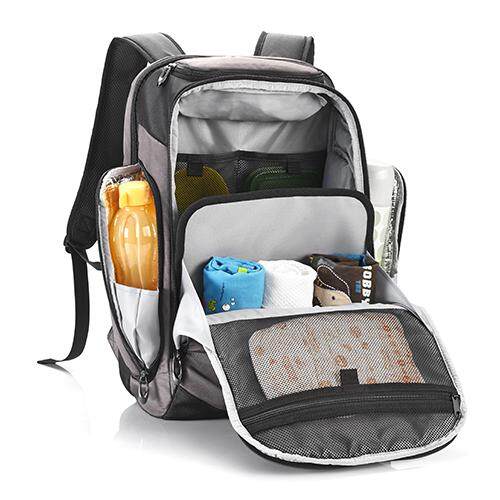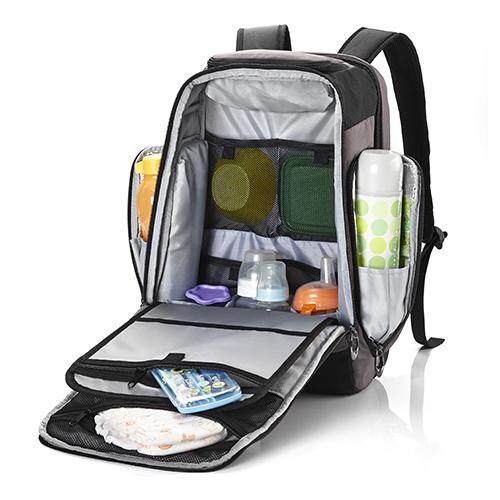 Reviews (0)
view all
back